Mentorship and professional guidance are integral to the development of any individual embarking on a new career journey, and medicine is no different.  As Hippocrates famously said, "Life is short and the art long… and I swear to hold my teacher in this art equal to my own parents."  On Thursday 20th February, the Hellenic Medical Society of Australia (HMSA) saw a group of eight doctors-in-training (DiTs) come together under the auspice of the Association's President, Associate Professor Marinis Pirpiris, for a networking and mentoring dinner at Elia Tavern, in Heidelberg.  Also present were Mr James Dimou and Dr Athina Pirpiris, recently qualified neurosurgeon and urologist, respectively.  Both James and Athina recently completed their training and came to impart some wisdom and accounts of their training paths, especially as they were DiTs in the not-so-distant past and are aware of the multiple requirements for specialist training.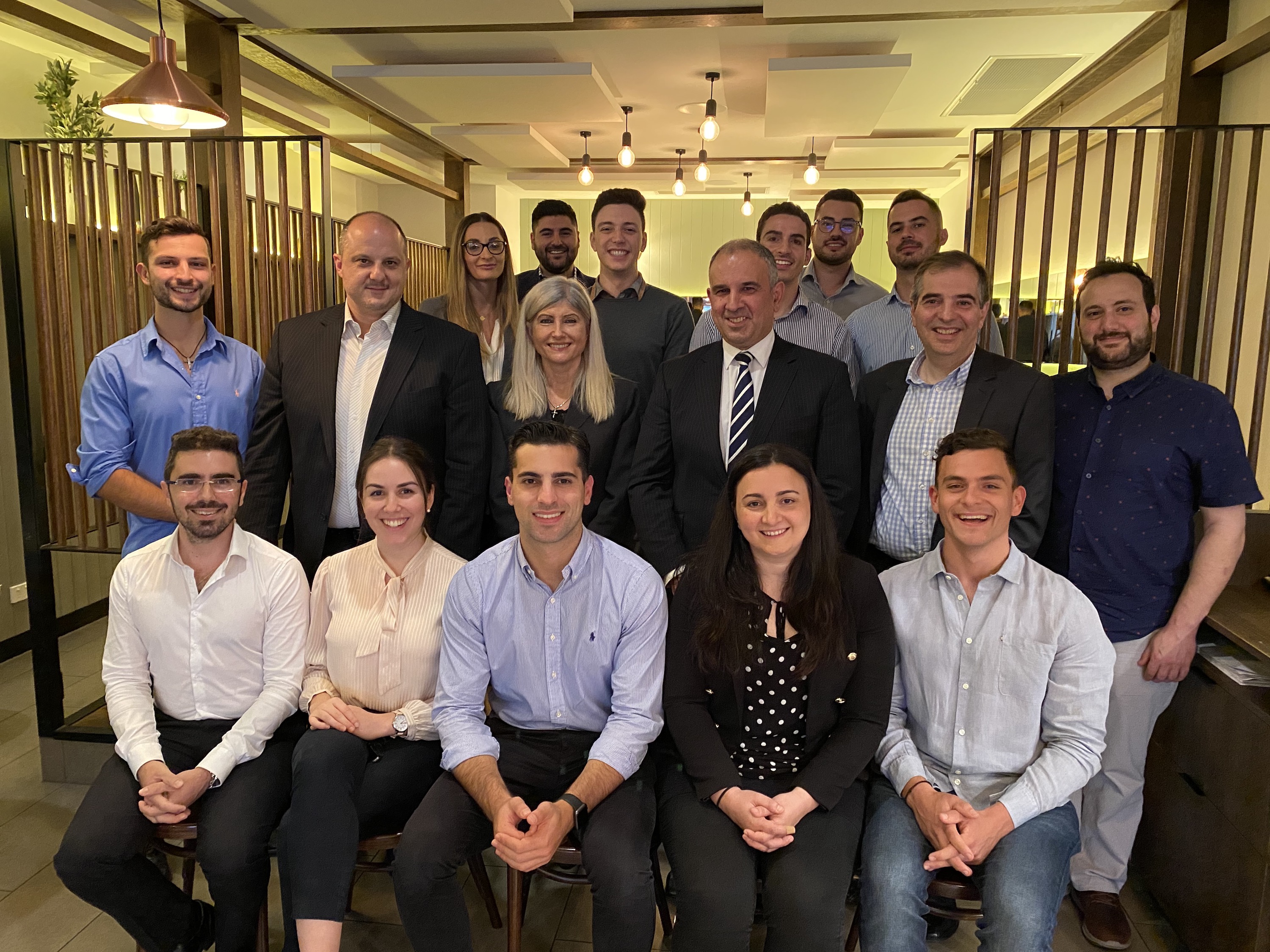 The night began with a very warm welcome from Mr Paul Orfanos, National Community Engagement Manger of Delphi Bank.  This was followed by an address from Associate Professor Pirpiris about the HMSA, its ongoing development and the importance of being able to offer mentorship and guidance to its most junior members.  He took the opportunity to educate all present on the origin of the concept of mentorship itself and spoke of Mentor and his role in the Odyssey, as well as praised and expressed gratitude to Delphi Bank for their ongoing support of the HMSA, and the wider community.  His sentiments of gratitude were affirmed by Dr Benjamin Filipopoulos, DiT Representative on the HMSA Board.  Dr Filipopoulos encouraged all of his junior colleagues present to engage with the Association, seek out mentors, as well as do their best to engage in community events in general.  Increasingly now more than ever the youth of the Greek Australian community should be actively engaging in various associations and endeavours in order to preserve them for ongoing generations.
The night was made possible by the kind support of Delphi Bank, the inaugural sponsor of the HMSA, and proud sponsor of many events and endeavours throughout the Greek community.  It was a wonderful opportunity for younger members of the HMSA to engage with a dynamic group of community-minded individuals from Delphi Bank, who take pride in fostering and embracing all aspects of the Greek-Australian community and assist it to continue to flourish and grow.
Benjamin Filipopoulos
HMSA Board (Doctors in Training Subcommittee)