October 2021
Dr Benjamin Filipopoulos
Hippocrates himself rightly said that 'a wise man should consider that health is the greatest of human blessings'.  Truly this has been a recurring theme throughout the duration of the pandemic – a need to remain grateful for the blessings in our lives, starting with one of the greatest of all, our health.  COVID-19 has put strain on the health system and hierarchy at all levels, and that of junior medicine has not been exempt.  Junior doctors and those currently undertaking specialty training have also felt the brunt of the unexpected demand this pandemic has placed on hospitals, and the need to respond to the crisis.  This may have been in the form of redeployment from core rotations to COVID wards, where both specialty medical and surgical trainees have now found themselves navigating the world of novel therapies under the guidance of Respiratory physicians, Infectious Diseases physicians and intensivists. 
Even a horde of medical students have been called to rise to the occasion, in a variety of roles from hospital COVID auditor duties to laboratory assistants and community testing.  Within all of this however, we have been reminded, and should indeed not lose sight of the end game, and continue to push on with training, whilst wading through the waves of the pandemic.  The HMSA Doctors in Training (DiT) subdivision has continued to grow again this year.  New members have been added to our growing list, from both new university students and graduates to even include students abroad.  A HMSA DiT webinar early in 2021 allowed a handful of junior members to network despite lockdown restrictions and constraints of rural rotations for some.  A number of our trainees also took part in and showed support for a DPV-run vaccination drive at the Greek Orthodox Parish of Saint George in Thornbury, and I would like to thank them for their commitment to their community.  On behalf of the HMSA and the DiT subdivision, I would like to also congratulate Erene Sakabetis, an MD3 medical student from University of Melbourne, who was just elected President of the University of Melbourne Medical Society – a fantastic achievement!  Events initially planned this year will likely be converted to zoom equivalents over the next two months given the uncertainties of the times.  To my fellow DiTs, continue striving to learn and to enjoy the job and the clinical journey of this fantastic career – the yoke of the pandemic will soon lighten, and we will be able to enjoy clinical medicine and its social aspects again.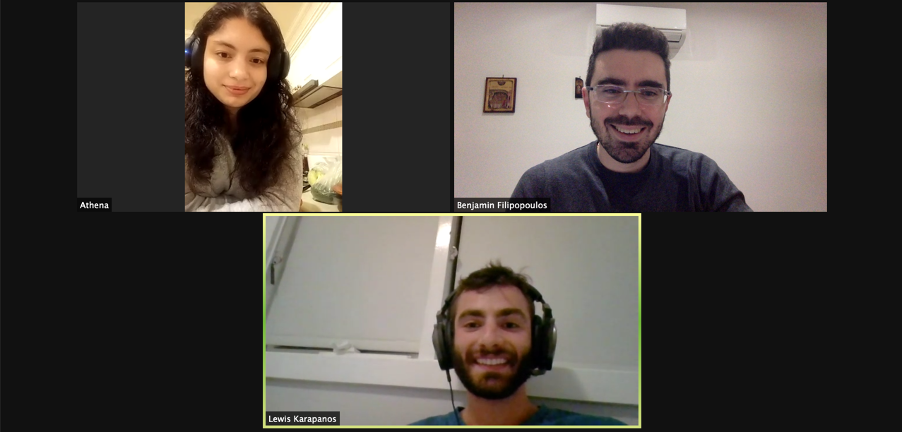 DiT meet over zoom. Top row: Dr Athena Demosthenous, Dr Benjamin Filipopoulos. Bottom row: Dr Lewis Karapanos

DiT meet over zoom: Top row: Dr Dean Kotsiannis, Dr Benjamin Filipopoulos, Dr Nikki Petrakis. Bottom row: Dr Stefanos Hadzakis, Dr Athena Demosthenous, Dr Harrison Michaelidis.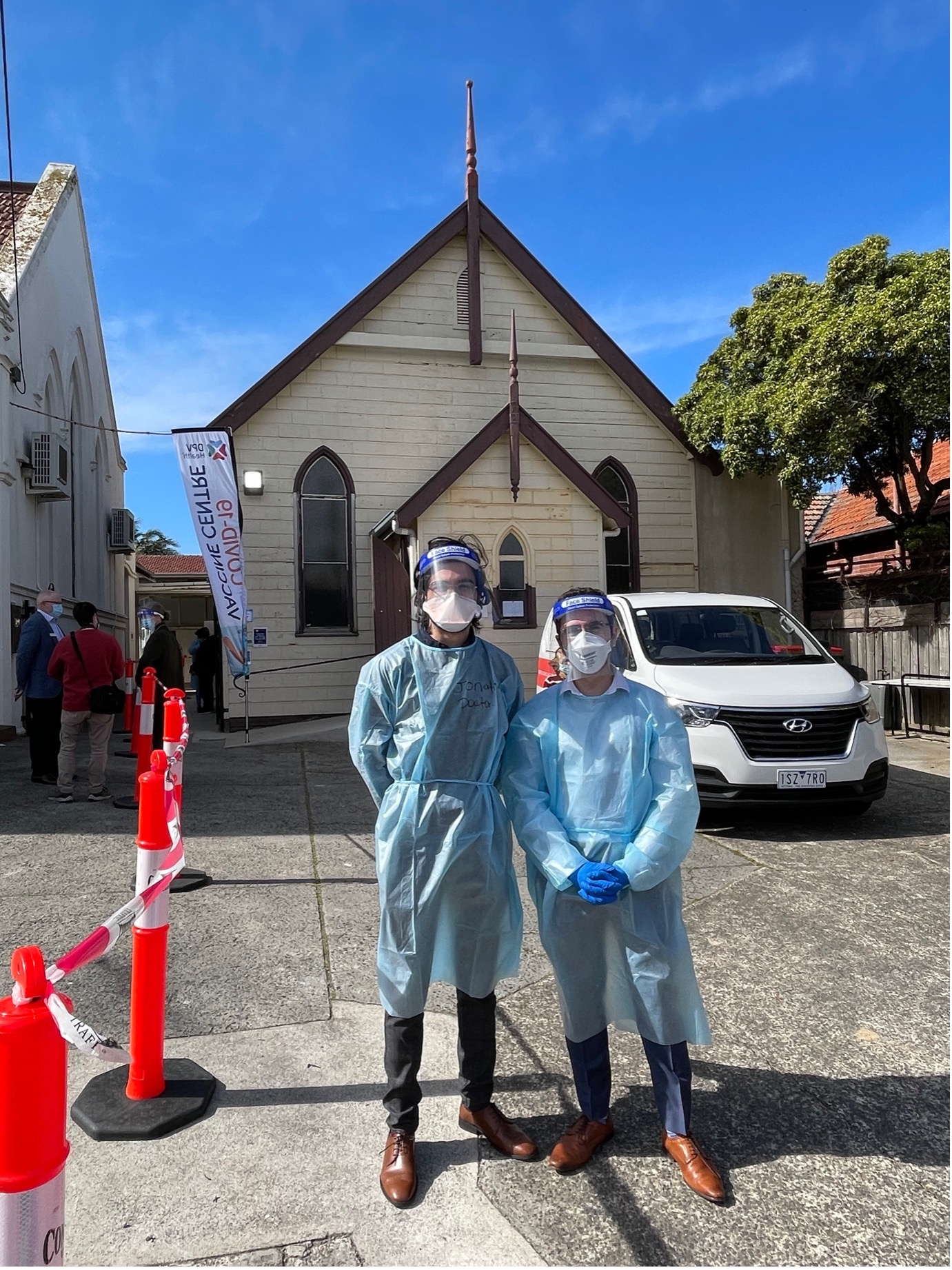 DiTs volunteering at the recent vaccination hub. From left: Dr Jonathan Tsiglopoulos, Dr Benjamin Filipopoulos.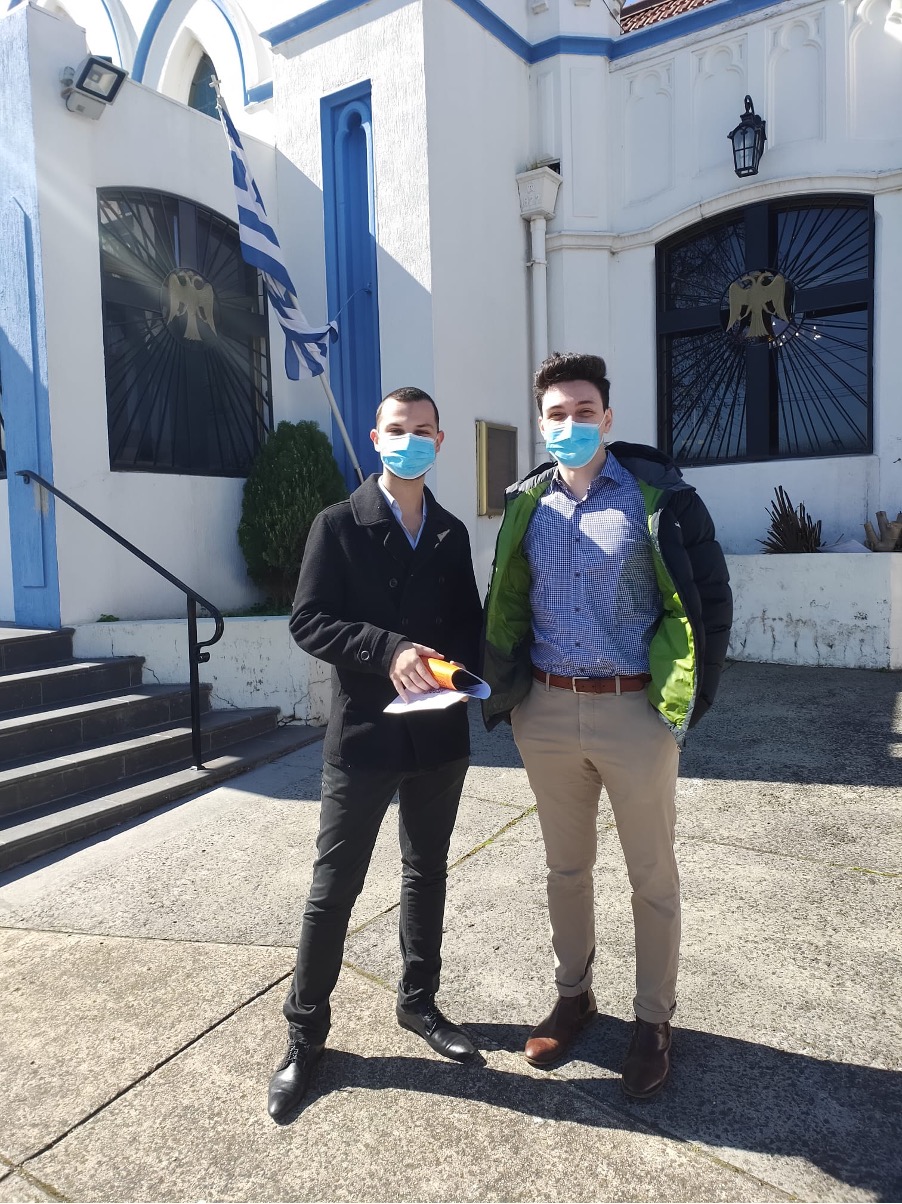 DiTs volunteering at the recent vaccination hub. From left: Dr Stefanos Hadzakis, Dr Nicholas Mingos