Specialty
Fellow in Paediatric Endocrinology and Diabetes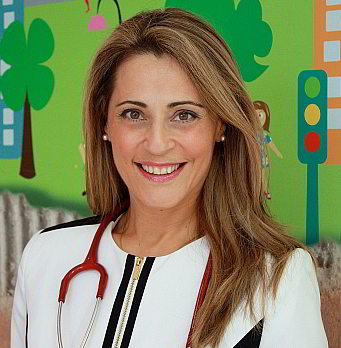 Biography
Betty Messazos is a Fellow in Paediatric Endocrinology and Diabetes at the Royal Children's Hospital (RCH), Melbourne. She is also a Clinical Research Fellow at the Murdoch Institute of Clinical Research (MCRI) where she is completing her thesis for Doctor of Medicine MD, in July 2017.
Dr Messazos completed her Bachelor of Medicine and Surgery (MBBChir) at the University of Cambridge, UK. She then went on to complete 8 years of paediatric training at Oxford University Hospital UK, obtaining MRCPCH and qualifying as a Specialist Paediatric Consultant. Her clinical research interests have focused on diabetes in adolescence and in particular the effects of glucose variation on the brain and working memory. Her main laboratory research interest is working with human stem cells to study the effects of glucose variation on early neuronal differentiation.
Betty is also a Clinical Teaching Fellow at RCH for the University of Melbourne Medical School. She is passionate about educating future doctors in training. Her interest in medical education for the wider community lead her to being a founding member of the Hellenic Medical Society of Australia (HMSA).
Betty has been a volunteer doctor and dentist in developing countries like Nepal, Cuba and within Australia in aboriginal communities in the Northern Territory. She is an advocate for children's health and health education. Her love of Greek culture, literature and poetry, has earned her awards in many literature competitions.