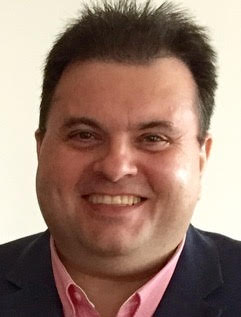 Biography
BSC, LLB, MBBS, FRACS
General and Laparoscopic Surgery Endoscopy
Background/Training
Mr Kostas Syrrakos is a General and Laparoscopic Surgeon and Endoscopist, and a Fellow of the Royal Australasian College of Surgeons.
He undertook his surgical training at the Alfred Hospital and Eastern Health, as well as extensive post fellowship training in London, Athens and Paris, where he undertook advanced laparoscopic and endoscopic training.
Mr Syrrakos is committed to ongoing advancement of his technical skills by annual attendance at surgical training centres of excellence around the world, and is a member of numerous international surgical associations from which he receives updates of advanced and cutting-edge surgical techniques and management modalities.
Special lnterests
Advanced laparoscopic hernia repair;

Advanced laparoscopic management of gallbladder and biliary disease;

Laparoscopic, endoscopic and minimally invasive small and large bowel disease management, including advanced management of perianal conditions and minimally invasive management of haemorrhoids (expert in the HAL-RAR technique);

Surgical management of skin lesions/ cancers, melanomas, and other conditions such as Carpal Tunnel Syndrome and Dupuytren's contracture;

Medical, endoscopic and laparoscopic management for weight loss.